The Importance Of Choosing The Best Web Design Company
The Importance Of Choosing The Best Web Design Company
Websites are an important and unavoidable part of any business today. As a matter of fact, it can be said that a website represents a company. There are a number of leading advertising companies in India. So when considering which company can do an excellent web design, there are a few points to be considered. Choosing the designer for creating a website is often tough and confusing.
What to consider before choosing a web design company
Experience
Always choose a designer who has sound experience and knowledge of what they are doing. You need to be aware of what you require to be portrayed on your website and then convey the message to the designer. An experienced and trustworthy designer is sure to consider your recommendations and then give you a valid feedback on the basis of his /her experience.
Willingness to adhere to the ideas of the client
The Web Designer should never ignore the ideas of the client who needs the web page. The client alone knows what he needs to display. The designer should be able to portray that idea in a cost effective and attractive manner and at the same time make it look professional.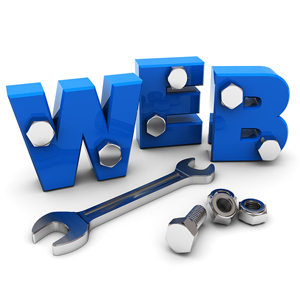 Provide innovative suggestions
The web designer you choose should show interest in your site and should be keen to know what exactly you require. At the same time, they should have the expertise to offer innovative suggestions and help to create a trendy design.
Not the cheapest available
It is indeed tempting to select the cheapest designer available. However, take into consideration the reputation of your company, always select a designer who is worth your money. Going for very cheap options will definitely not produce quality results.
Technical know-how
Awareness of Responsive Design is a must for the designers of today. The designer you choose should be aware of the latest technology and be updated also. They should be familiar with modern trends in web designing. Hiring an outdated agency is not going to help your website or business in any way.
Strong marketing department
Creating sales is one of the main aims of revamping your website. Hence when you choose a designer, make sure that they have a strong marketing department. The company you choose needs to have a structured and systematic plan for the entire work. Their suggestions and creations should help to generate revenue and increase the sales of your company.
List of reliable clients
You need to find a company who has been around for quite some time. There are too many designers popping up nowadays. Check out the list of clients they have worked with and make an effort to know if the designer knows what he is doing. An easier way will be to check the websites of clients they have already worked for.
Completion of deadlines
One of the most important aspects of any designer is the ability to complete the work as per the client's idea and budget within the specified time limit.