Beginning a Successful Spa Business in a Metro City
Beginning a Successful Spa Business in a Metro City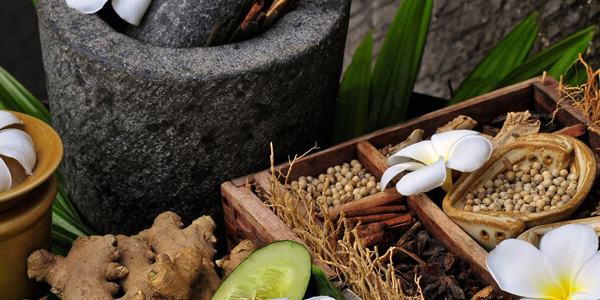 A successful and well placed spa can mean lucrative business, but setting up one and flourishing is a task that requires a lot of detailed effort. Spas can offer a wide range of services depending on the market and their location. Setting base in metro cities means that a day spa would be more successful as it would be easier to accommodate into the client's fast life. People are constantly seeking to break the stress of daily life and a day spa would be a great way to distance oneself from daily routine within existing scenarios.
Trends are slowly shifting towards spas away from the city rush. Both day spa and a spa located away from the city can succeed with the right approach and services. Most preferred location for a spa would be in a busy commercial area like shopping malls. They are easily accessible and not very far from home. Various spa packages must be offered to suit the needs of clients and most of all cater to the time that they can afford to spend at the spa. Along with body massage offer packages that take lesser time too, so that a client short of time may be interested. Full body massage in Chennai and other metros vary widely based on the technique employed. Clients may choose from the various techniques based on the time it takes, the procedure it follows and comfortable clothing.
To start up a spa it requires a large investment to begin with. Begin a spa only if you are sure to succeed. In order to succeed, there are many aspects of the business that must be looked into. One must be aware of changing market, trends, available finances and demands of potential clients living in the particular area that you plan to setup shop. If your budget does not allow going all out into the spa, you can open a franchise of well known brands or spa centres or recruit massage therapists on time bound basis, where as you provide the space, they offer their services and both share the profit.
Getting started: Once you have decided as to the location of the spa centre, apply for licensing according to the rules of the location and state. Advertise your location and inaugural date through classical methods such as distributing pamphlets with newspapers and at fancy and cosmetic outlets and clothing stores and even at beauty parlours. Banners too can catch attention if attractive and placed correctly. Remember that your clientele will mostly be women.
Visit already existing spa centres: Visit spa centres in the locale and get to know their interiors and their offers. Identify what you can offer at your own spa with known massage techniques and also something new.
Order for essentials: A spa centre requires a lot of equipments; list all that is necessary from massage tables, stylish stations and furniture, backwash units and shampoo bowls, and facial steamers. You will be using a lot of towels and linens and it would be a nice idea to arrange for hot towel cabinets and sterilizers, carts and trolleys. Explore well before placing orders and you will find suitable spa packages that will save money, instead of buying single units. Place orders for the cosmetic products that will be necessary for the procedures. Have a good music system installed.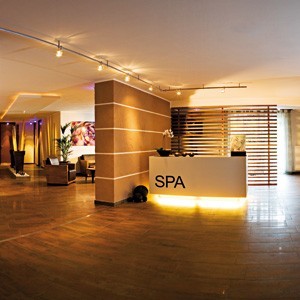 Interior Designing and architecture: Get a professional to design your space to be aesthetically pleasing and to proclaim pure relaxation and relief from normal life. Take care to section out the available space to be functional, as a spa requires specific areas for different activities. Avoid cluttering the space, for this the professional should already know the size and number of equipments you will need.
Keep the reception area separate from all other activities and arrange for a waiting area in from of the reception. The reception area will be the first glimpse the client gets, and must be designed to please.
Keep the massage therapy room away from the reception area in order to respect the privacy of clients. Even the massage area can be partitioned based on the massage performed. Keep movable partitions or screens on hand to encourage clients how are shy.
Arrange for proper shower rooms and changing areas. Take care that the shower room floor isn't slippery.
Keep all areas smelling good at all times.
Maintain proper hygiene and sanitation. Do not reuse towels and linens. Keep all laundry clean and sent for washing immediately. Used clothes lying anywhere have an unpleasant odour as bacteria begins to accumulate on them.
Employ well trained and friendly staff: Employ a staff that is well acquainted with what you have on offer. A friendly staff is a pleasure to be around and will keep the clients coming. This being a source of relaxation the client will be least pleased by Mr. Grinch around. The spa centre must have atleast one licensed massage therapist (LMT). Keep the staff well trained and updated.
Grand opening: Let the whole city know of your presence. If covering the whole city falls heavily upon your budget, atleast let the locale know. Promotional and opening offers and discounts are bound to encourage clients. Maintain a contact list of all clients and potential clients.
Website: Create and maintain an active website updated with latest offers and discounts. List out all your offers and techniques. Write small descriptions of procedures for all techniques so that those who are unfamiliar with it, may be familiarized and be encouraged to give it a try. Allow for registration, sign up and booking for appointments online. if you can spare time, keep a blog that is periodically updated.